The Tval Trade platform is accessible from your computer. It allows you to freely access your account 24 hours a day, 7 days a week.
The tval trade platform is accessible from the website
www.tunisievaleurs.com
or directly on
www.tvaltrade.com
Connect to your account from your computer and enjoy a secure, dynamic, customizable, and efficient platform.
To enable optimal management of your portfolio, TVAL TRADE provides you with stock market information and graphic analysis tools :
TVAL TRADE allows you to place several types of stock market orders : limit order, opening price order or market order.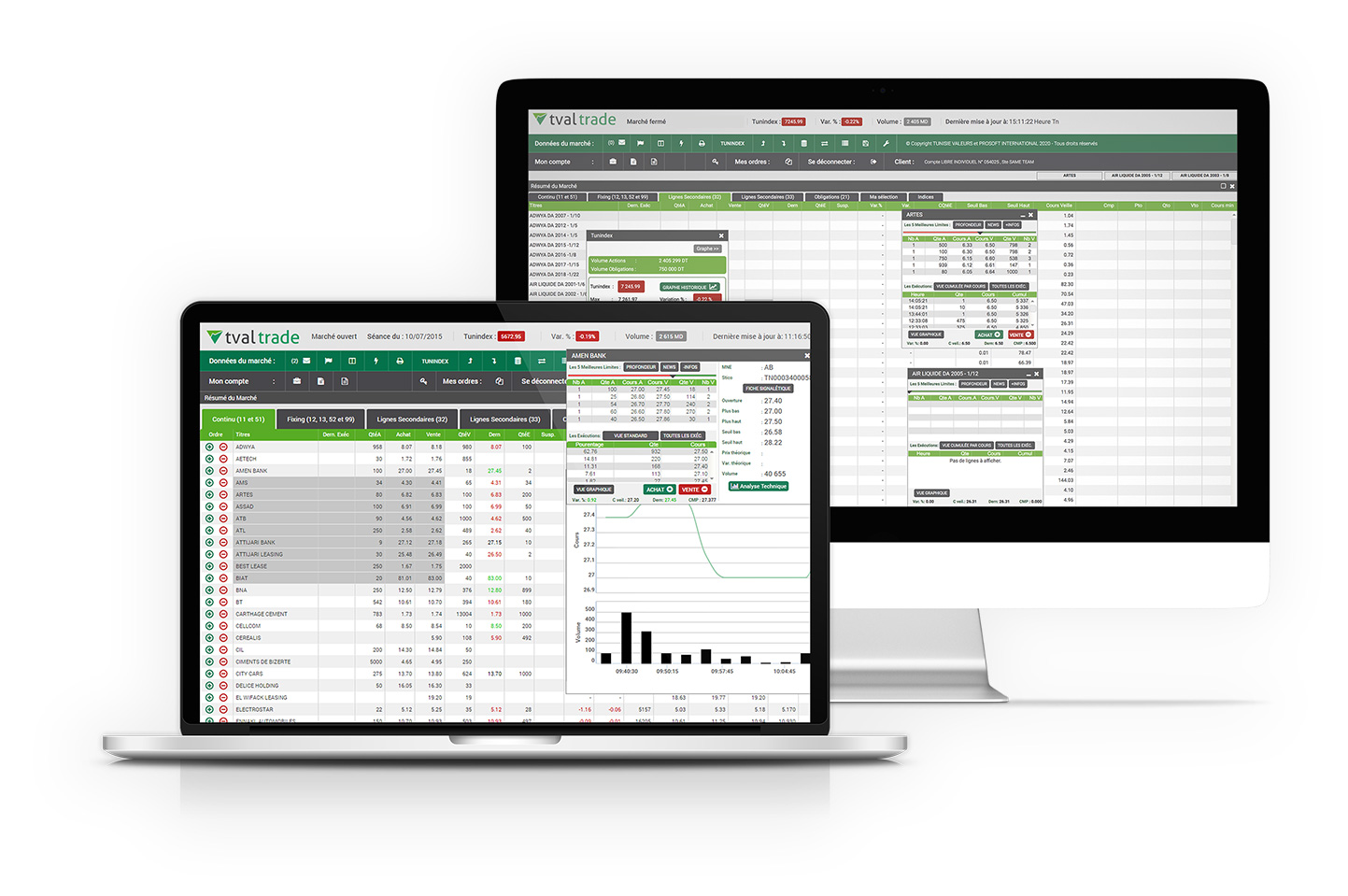 The TVAL TRADE trading platform is customizable to provide you with maximum comfort and Configure your trading space according to your needs.
TVAL TRADE offers a wide range of charting tools that allow you to track, analyze and compare historical prices
Bar chart
Bar chart
Japanese candlestick chart
Curve chart
Comparative chart
Built-in chart functions The charting system allows for quick adaptation of price data to the selected chart type.
Users can :
Zoom in or out using the Zoom function
Analyze patterns and trends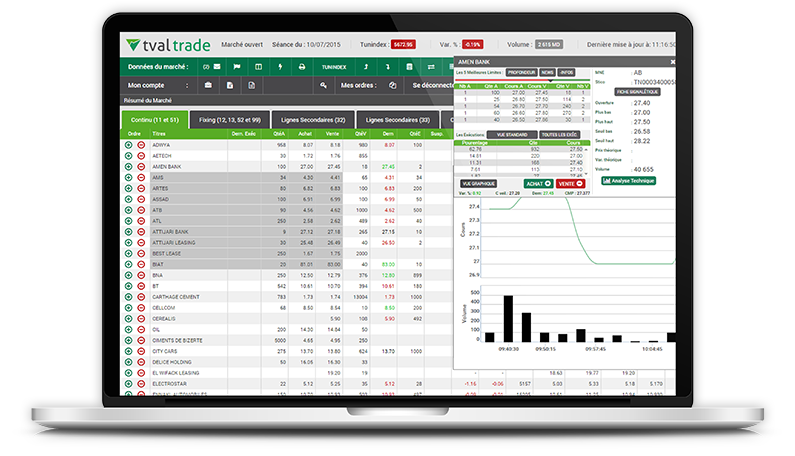 Access advanced technical indicators and screening systems to help you make decisions.
Create your own online trading strategy
TVAL TRADE integrates numerous technical analysis tools to identify stocks according to your own criteria Identify trends and anticipate trend reversals
There are 8 technical indicators available on TVAL TRADE:
Bollinger Bands, Momentum, Moving Averages (simple & exponential) Relative Strength Index (RSI), Money Flow Index (MFI), William R, Rate Of Change (ROC) Stochastic